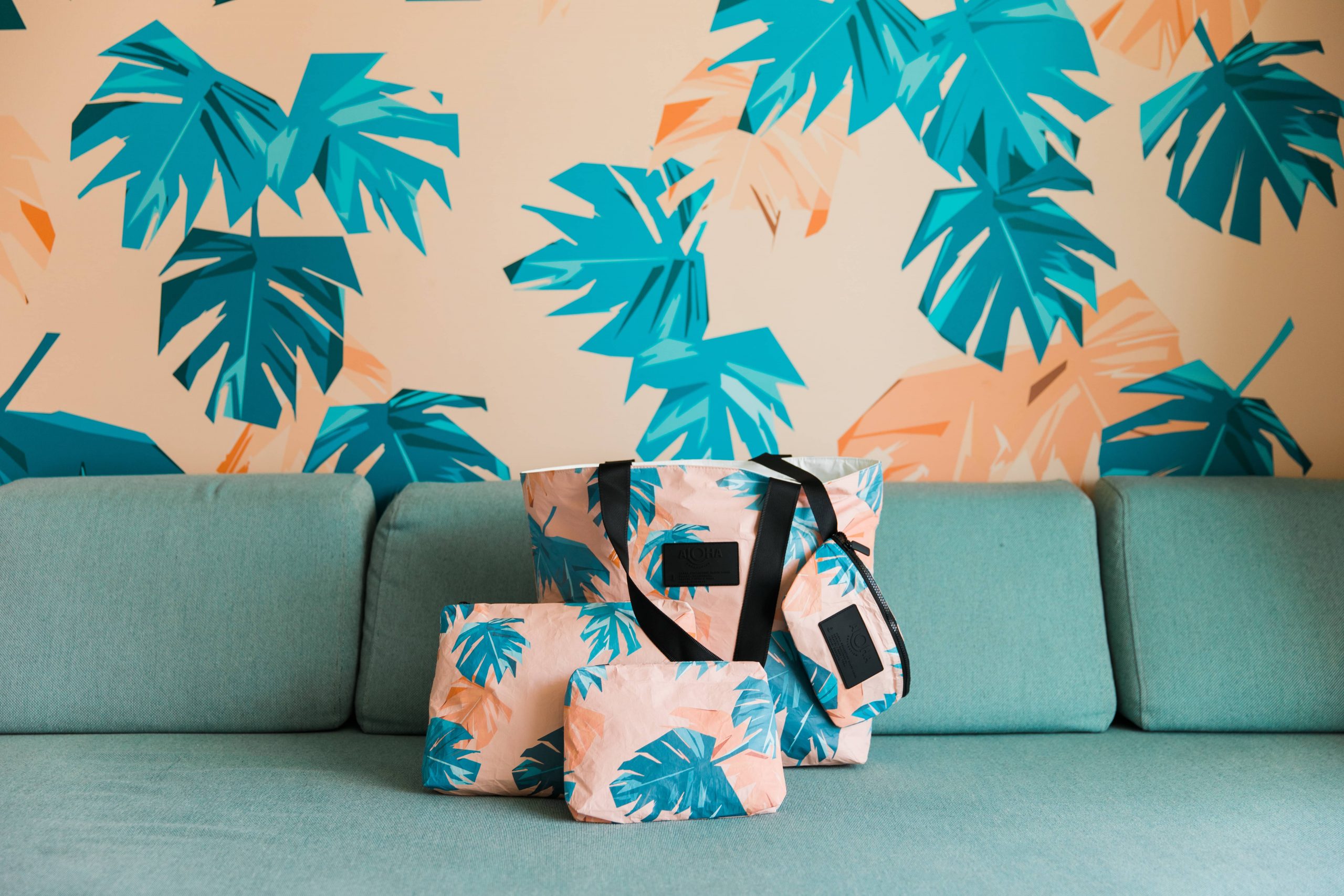 The Laylow Waikiki Presents a Limited Edition Collaboration with Aloha Collection
Now you can bring a little piece of The Laylow home with you! We recently launched a limited-edition collaboration with Aloha Collection featuring a hip pack, small and medium pouches and a day tripper bag in our signature monstera leaf wallpaper prints.
Each bag is constructed with special technical material to protect against splashes, spills and weather. Sturdy and stylish, they're  perfect for taking your essentials to the pool or beach — at home or during your next stay with us!
The exclusive collection is available for purchase in our gift shop located in the lobby! And if you can't quite make it to our mid-century modern oasis at this time, the collection is available online at Aloha-Collection.com.
«Previous
|
Next »